Are you setting up your eBay listing? Well, when most of the people set their eBay listing with title builder they find it pretty challenging whenever they have to write a product description.
If you arent selling on eBay, we wrote The Ultimate Guide How To Sell On eBay And Setting Up Your Account.
This is because they want to write in the most attractive way that pleases their customers easily to make a purchase.
You might be thinking about how a product description should be written that easily attracts and grabs the attention of the customers.
One major way to do this is to make the title of your product SEO based using a title builder like Fire Title.
Now, why do we need to focus on build title using title builder optimization for our product listing optimization?
This is because we need to create traffic for our business.
We need to spread all around the search engines so that whenever a customer searched about a particular product, we should be the first ones to appear as the best possible option.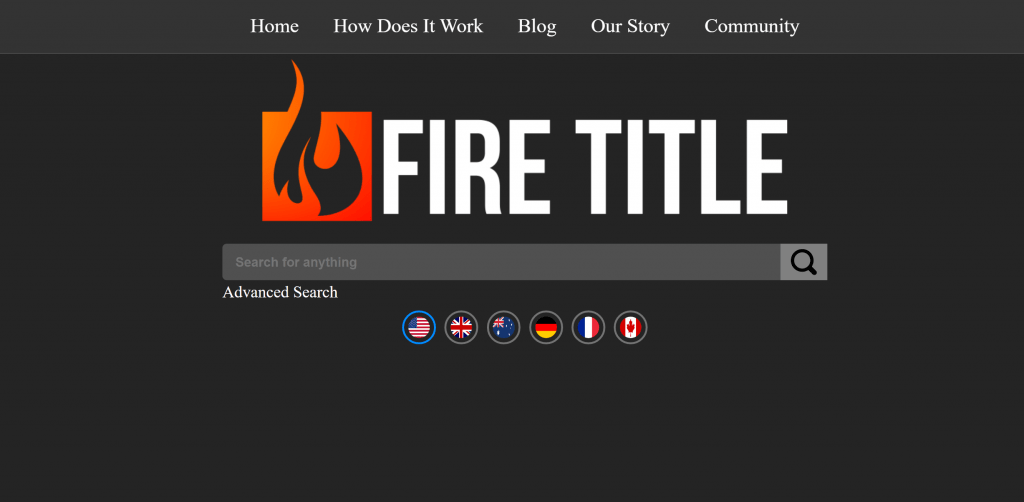 Why is it Necessary to Use Title Builder For Listing Optimization?
You need to make sure that the product listing optimization is SEO based using a title builder.
This will help your business to increase the reach of your site rapidly.
There is no HTML code required.
You just have to bid on keywords and choose the keyword that can directly create a large number of reach that your competitors.
With the most popular keywords on title builder.
The more the content of the product description is SEO based, the more it will help you.
Using a title builder will always create traffic on your site.
It even helps you to engage your customers as they will believe that your site is the most authentic one as it will appear first on Google.
Therefore, many eBay users think that it is difficult to create an eBay listing.
Well, it is pretty simple and easy to do if you using the right title builder like Fire Title.
. If you want to create content that is SEO based for your product listing optimization, make sure to follow the tips mentioned below.
Tips For Title Builder Listing Optimization
The tips for title builder Product Listing Optimization will give some easy hacks through which you can make your content of the product description attractive. Therefore, make sure you follow these tips in your business.
And most important is to always use a good title builder.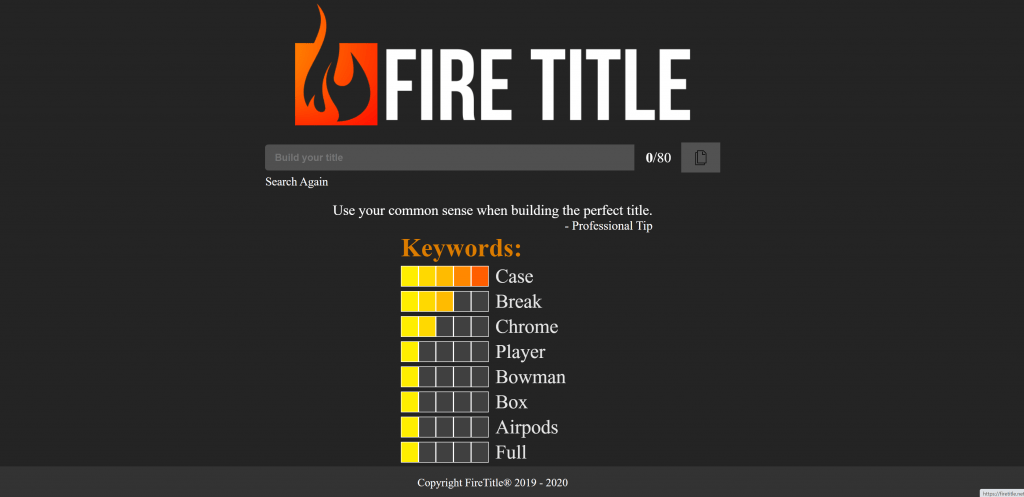 Always Think of Exact and Accurate Keywords
Most of the sellers use adjectives to describe their products.
This is one of the major mistakes made by the sellers and that is why they fail to optimize their lists.
It is necessary to use accurate and exact keywords that a normal customer will search on the search engines.
You need to make sure that the title also consists of the main keywords.
Do not give titles of any book cover but make sure that your title consists of keywords that are arranged in a sensical order.
When working with a title builder you can avoid these mistakes.
Make Sure the Product Description is of About 200 Words
Always make sure that your product description is rich and well written.
The description should be full of keywords that should be naturally placed to rank your product high on the search engines.
Always Make the Headers Bold
Always make sure to bold the headers of your content.
This is because the prominent keywords are naturally ranked high by the search engines.
You need to be careful and vigilant while selecting the keywords.
To best optimize your listing make sure to visit Fire Title Builder and get your products lists optimized according to SEO.